As a small business owner you have more important things to do than to keep your own books.
B. Balanced Services takes care of your books for you, so you can get back to the job of running your business and generating profits.
If you're looking for a firm that will focus on your individual needs, and always treat you like a client who matters, look no further.  I will thoroughly and conscientiously study your personal situation, and tailor my advice to your specific needs.
Bookkeeping
Is your bookkeeping time consuming or messy? Good bookkeeping is a key to business success.
Let B. Balanced Services give you relief from the day-to-day accounting hassles. You will have 24/7 access to your financial data. You can outsource your accounting to B. Balanced Services or I can train you to do it yourself.
Each month or quarter I'll do the following things and more for you…
Bookkeeping Services include:
Data entry
Receipt capture and management
Establishing Sound Accounting Practices and Procedures
Accounts Payable, Accounts Receivable
Budgeting and spending plans
Monthly bank and credit card reconciliations
Electronic bill payment
Financial Reporting, Review and Analysis
Coaching
Preparation of Forms 1099, 1096 and other year-end requirements
Sales and use tax return preparation and compliance
Coordination and collaboration with your CPA or Tax Preparer
Get Started with B. Balanced Services
These tasks form the solid foundation of your small business accounting system.  You can customize the package of services you receive by adding payroll or any of our other services.
Timekeeping & Payroll
When it comes to paying employees, laws and the IRS have made the payroll function a time consuming nightmare for small business owners.
Remove your payroll headaches by allowing B. Balanced Services to handle your payroll for you. Whether you have 1 or 100 employees, we will handle all of the rules and regulations regarding payroll and payroll tax filings with our partner, Gusto..
Payroll services include:
Preparation of payroll, direct deposit, quarterly tax reports and tax liability deposits
Preparation of W-2's and year-end reporting
Payroll tax compliance
New hire onboarding
Prepare company handbooks, policies & procedures
Employee termination
Retirement plan employee contributions/company matches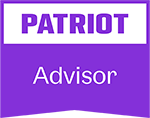 QuickBooks Setup & Training
So many companies fail to set up their charts of accounts correctly in QuickBooks – put it in the hands of the professionals. I will do it right for you!
Does your staff need QuickBooks training? I am a certified QuickBooks Online and Desktop ProAdvisor and can train your staff onsite or virtually.
QuickBooks Consulting Services
Accounting software purchase and implementation
QuickBooks training
Conversions and Upgrade
Individual or group training
Remote access solutions
Paralegal Services
Do you need experienced help in your law practice? I have 30 years of law office/legal experience to help you in your practice.
Paralegal Services include:
Preparing documents
Contract review and negotiations
Organization of business records
Corporate minutes and minute book record-keeping
And more!
Let B. Balanced Services move your business into modern technology with a new set of powerful tools to manage your administrative and bookkeeping tasks. I can help you take all of the hard to manage - but very important - paper intensive areas of your business and put them into a secure, easy to use, always accessible online platform.
Knowify services include:
Software purchase and implementation
Knowify and QuickBooks integration
Administration and training
Job planning and tracking
Preparation of proposals
Invoicing, including AIA invoicing
Scheduling, time tracking, calendar maintenance
Profit First
I am not a Profit First Professional. I follow a Profit First Professional. I use Profit First in my own business. I recommend following Profit First for my clients. Please read the book Profit First by Mike Michalowicz (you can download the first 2 chapters
here
and also find free resources on
Mike Michalowicz's website
to help.
I also recommend
Relay Financial
 for your business bank accounts. There are NO FEES, you can open up to 10 accounts, and the accounts connect with QuickBooks Online.
I will help you as much as I can if you have any questions. In the end, however, it all comes down to YOU and how you handle the money that comes into and goes out of your business.
You can engage B. Balanced Services for recurring work (daily, weekly or monthly) or you can hire me just for a short term project when you need temporary QuickBooks support. There are no long term commitments for my bookkeeping services. If you tell me that the engagement is over, we stop working immediately.  It's as simple as that.
Pricing
Pricing is very dependent on the unique needs of each individual organization. Ongoing data entry services are priced based on the volume of accounting work that is being done in your organization, not by the hour.
I strongly recommend scheduling a free consultation
We will discuss your unique service requirements so that we can give you the most accurate pricing possible.
B. Balanced Services provides many other services!
If you don't see a service here that you are looking for, or have a small one-off project, just ask!